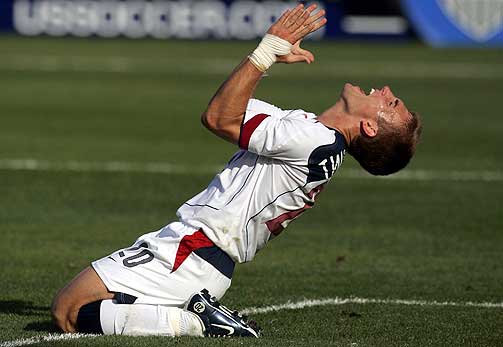 Martin Rogers' new blog
on Yahoo! pretty much tells the tale of the whole Taylor Twellman/Preston North End drama.
Twellman puts the blame squarely at the feet of Steve Nicol, something that will definitely be interesting to watch as the MLS season approaches.
As Shoe posted a few days ago, this is asinine. A guy who's been wanting to go to England for a long time, finally becomes eligible for a work permit, and a great offer on the table.
Yet the Revs say no. If I'm a Revs fan, am I happy that Twellman might possibly be staying or angry that the front office acts this way?