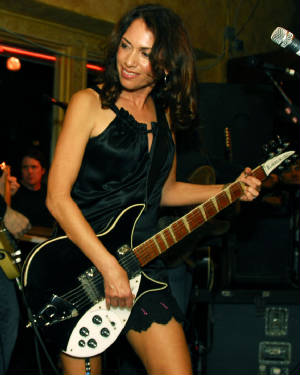 Every Monday, the Cupcakes staff will bring you a short quiz on all things U.S. soccer, so put your thinking caps on.
Here's our debut test:
1. Two MLS teams have never won their first game of the season. Name both.
2. Name the last non-MLS team to represent the U.S. in the CONCACAF Champions Cup.
3. Des Moines Menace, New Orleans Gamblers, MetroStars, L.A. Galaxy, Dallas Burn, Charleston Battery, D.C. United, Chivas USA, Columbus Crew (currently). Whose career path?
4. Who is this "Yank Abroad"?

5. Name the last USL-1 champion that also finished the season as the regular season champion.
6. Of the 10 field players who have been named MLS MVP, which had/has the least number of goals in his career?
Answers will be posted later tonight.
And please, DO NOT POST THE ANSWERS IN THE COMMENTS SECTION!!!
EDIT: You use a Bangles song, you must use a picture of Susanna Hoffs. It's law...
Longshoe