Suck my balls.
I am the best player on the US national team, period. I'm 25 years old, I've played in 2 World Cups, scored 30 goals in 87 caps, and won three MLS Cups. On Sunday, I scored with my left foot, on a 1v1 breakaway, and with my right foot. Next time I'll score one with my ass.
On top of all that, let me introduce you to my wife, Bianca.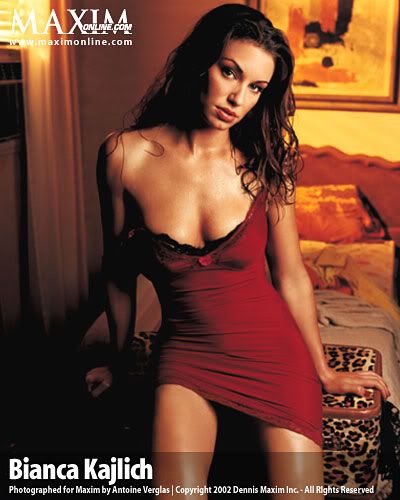 I must say, life is damn good at the Donovan house.
Even with all of that, I'm still one of the most hated soccer players in America. Those two fat British douchebags on FSC and the radio run their mouths, selling their Primadonovan shirts. Those two clowns think that if you don't play in England, then you're crap. Speaking of England, nice match over the weekend, lads. I scored as many goals on Sunday as your whole team has scored since September of last year. Those two clowns wouldn't know quality if it walked by and smacked them on the ass.
The problem is, a lot of you out there believe that these two morons know what they're talking about. You tell me I'm wrong for wanting to play in MLS. Tell me how much I would've improved sitting on the bench in Germany. "The training is so much better over there," my ass. I want to play.
Get over this whole "If it's not Euro, it's crap" phase. You're Americans in America, don't let the assclowns tell you how to think. Watch MLS and the national team for yourselves, and without the Euro-snob soundtrack in your mind. If you'd rather watch Bolton and Charlton kick and run to a scoreless draw, then it's your loss.
Look, some guys do well over there. McBride improved after going to England. Eddie Lewis is another case. Beasley improved a great deal when he was getting playing time in Holland, but look at what happened to him when he wasn't getting the time (sorry DMB). It all depends on your particular situation. Mine sucked in Germany, so I came home.
I'm a better player because of MLS. Jimmy Conrad has become a world class defender in MLS. Kenny Cooper is a better player now in MLS than he was stuck in the reserves at Manchester United. Why do you think Robbie Rogers left Holland? Show me someone who'd rather sit the bench than get playing time, and I'll show you someone I don't want on my team.
Our MLS boys sure did handle Mexico's first team last month, ask them how they feel about us these days. Ask them how they feel about me. I own Mexico like a pimp. Tell Oswaldo he better have my money next time I see him.
Let me address someone else while I'm rolling. Eric Wynalda, I heard what you were saying during the game on Sunday. You called my comments about national team commitments this summer "an excuse". First of all, take some reading comprehension classes Eric. I never said I didn't want to play in either tournament. I said I didn't want to play in both. I want to win our Gold Cup and qualify us for the Confederations Cup. Copa America would be nice, but I have commitments here in LA that I don't want to miss. The Galaxy pay my bills. You all saw how much the team struggled while I was gone last season, I don't want that to happen again. I want to work with Becks from the get-go, so we're in top form to win MLS Cup.
Eric, you're just pissed that I'm about to take your all-time US scoring record. I can't wait for that day, to hear you break down screaming and crying on air about how life isn't fair. Poor little fella, maybe Taylor will be there for you to cry on his shoulder.
I'm done, I think it might be time for another hat-trick. Let's go Bianca.